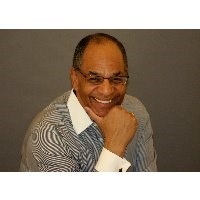 Pastor Ray Thomas is the pastor of Word of Life Church, International.  His ministry is focused on facilitating an individual's spiritual growth and development. His vision is to take highly capable people and facilitate their spiritual development so that they can change this world for Jesus Christ.
Pastor Thomas served as Executive Pastor for Impacting Your World Christian Center in Philadelphia, PA from November 2007 to May 2010. In addition to having overall management responsibility for the ministerial, administrative and operations areas, he was responsible for managing the acquisition and development of two parcels of land: a 10 acre campus with 74,000 sq ft of facilities and a 23 acre parcel of land on which the ministry will develop a campus that includes a sanctuary, a school, recreational facilities, retail stores and affordable housing.
Ray Thomas was the Vice President of City Services, a company which was responsible for the redevelopment, management and operation of the 33-acre retail mall owned by Living Word Christian Center in Chicago, IL, where Dr. Bill Winston is the Senior Pastor. He was Director of the Joseph Center for Business Development, the business ministry of Living Word Christian Center (LWCC).  The Joseph Center is responsible for: offering workshops and seminars on various business subjects; offering consulting services; and producing a major annual business conference. He also launched a business incubator where entrepreneurs can rent an office and have access to a full range of office and clerical services. In partnership with his wife, Deloris Thomas, he also established the Joseph School of Business for the LWCC Ministry. The school's mission is to teach Christian business persons both practical and biblical principles on starting and running a business.  Pastor Thomas served at Living Word from January 2000 through December 2004.
He has held executive sales and senior management positions with several FORTUNE 500 companies including Ameritech (now ATT), IBM, the ROLM Corporation, and MCI Communications (now Verizon).  He has a BA in Economics from Swarthmore College, a MBA from the University of Chicago Graduate School of Business and a Masters of Divinity Degree from the Graduate School of Theology and Missions at Oral Roberts University, in Tulsa, OK.  He is married to Deloris Thomas and has three children.