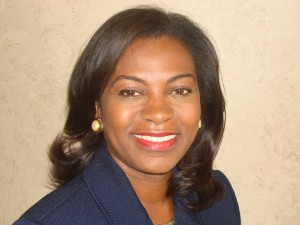 Deloris Thomas currently serves as Vice-President at the Joseph Business School in Forest Park, Illinois. She has over 20 years of a diverse marketing and strategy background in the consumer products and technology industries.  She is one of the co-founding directors and a faculty member where she teaches Marketing.   She is President and Founder of Sterling Thomas, LLC a management consulting firm specializing in marketing, strategy, business development and organizational improvements.  Prior to her current assignment, she served as the Corporate Director of Marketing and Media at Living Word Christian Center and Bill Winston Ministries, a 18,000 member non-denominational ministry located in the Chicago greater metropolitan area.
Prior to her work in the non-profit sector, Deloris was Director of Strategy and Business Development, Full-Line Stores, at Sears Roebuck & Company.  At Sears, she was responsible for developing strategies in business development by evaluating opportunities to increase profitability for Sears' full-line store businesses.
Before joining Sears, she held several brand management positions at Kraft Foods.  As Associate Brand Manager of Cheez Whiz®, she managed the vision, strategic plans, and implementation to reengineer the brand.   Deloris achieved similar outstanding results when she managed the Stove Top® and Handi-Snacks® brands at Kraft. Deloris has also worked at Pepsi-Cola Company in Somers, New York, and the Xerox Corporation.
She serves as a National Advisory Board Member for the United States Small Business Administration and a Board Member for Integra Ventures and The Joseph Center.  She has traveled throughout the United States and around the world to over 35 different countries like Mongolia, Africa, Russia, Bulgaria and Brazil establishing Joseph Business Schools and empowering people to become successful entrepreneurs.
Deloris has a long list of special achievements and awards of note. She successfully completed three marathons. She has also traveled and conducted business in over 40 countries from Russia to Africa. She has spoke in front of diverse audiences on 5 different continents and crowds of over 10,000 people. She has appeared on several major radio and television programs around the world.
Deloris holds a bachelor's degree in marketing from Bentley College and a MBA from the Harvard University Graduate School of Business.  Ms. Thomas is happily married with children.